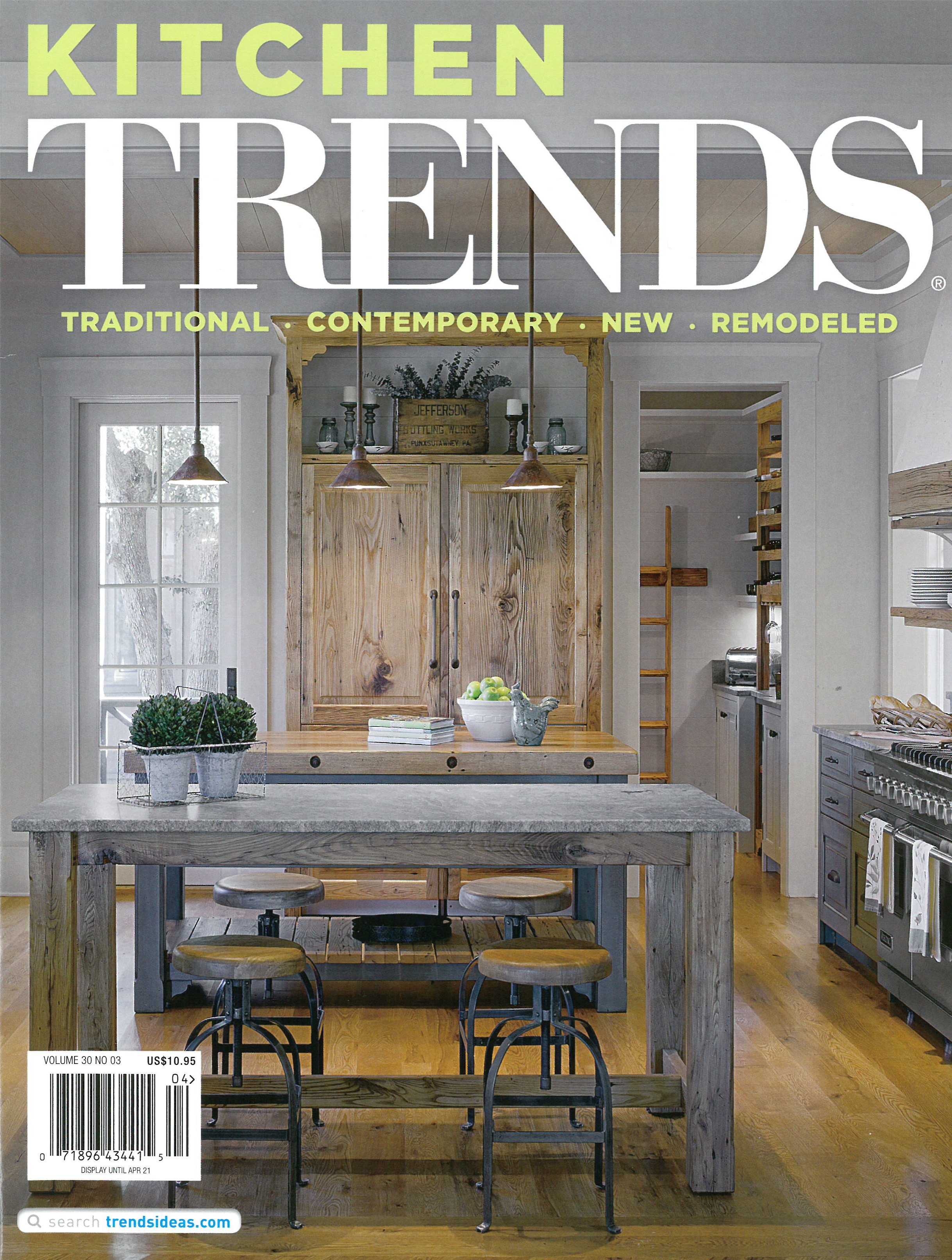 MARCH 2014
Emotion and Ergonomics
by Charles Moxham
EXCERPT:
This contemporary kitchen remodel features several design elements that extend functionality and make it a pleasure to use.
"I was given free rein on this project and generally, the kitchen has a modern, but not minimalist look. As it can be seen from the dining room and family area, we gave pieces a warm, furniture-like appeal or downplayed their presence. On the island, for example, the site-cast concrete waterfall countertop has a tapered front edge that acts as a visual picture frame for the koa wood inlay on the front panel. This design feature helps integrate the unit with the living spaces."

Several custom features in the kitchen are designed to be a joy to use as well as to look at.
Read more at KITCHEN TRENDS USA