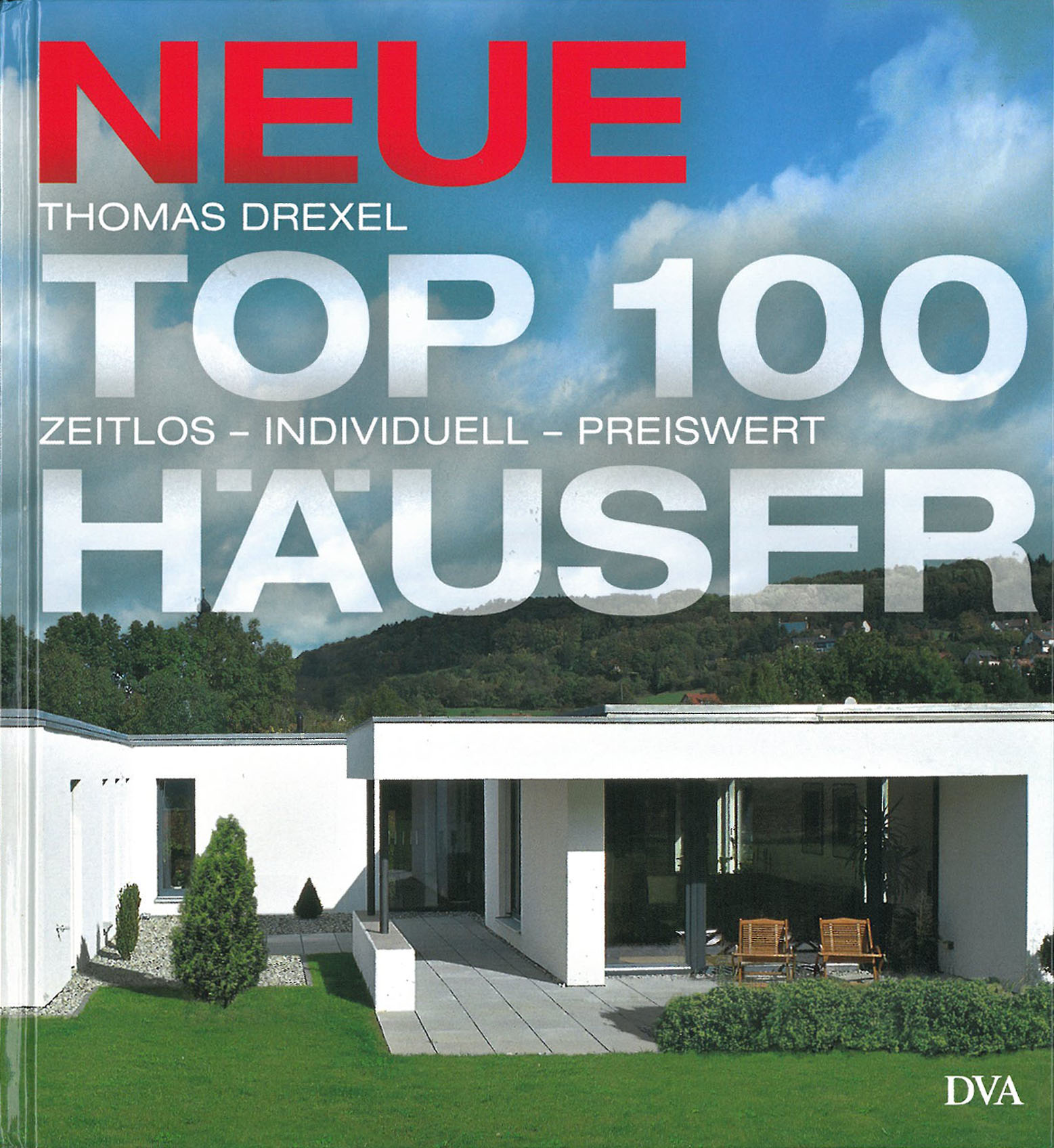 MAY 2011
Neue Top 100 Hauser
(German Book)
by Thomas Drexel
Hardcover
Publisher: DVA Dt.Verlags-Anstalt (May 1, 2011)
Language: German
ISBN-10: 3421036772
ISBN-13: 978-3421036773
GERMAN EXCERPT:
Beton ist formbar. Leider wird aus dieser Eigenschaft oft zu wenig gemacht, denn sie bringt eine Vielzahl gestalterischer Moglichkeiten mit sich, die einem Haus individuellen Charakter verleihen. Fu-Tung Cheng, inhaber des im kalifornischen Berkeley ansassigen Buros Cheng Design, lotet seit Langerem erfolgreich die Moglichkeiten des Werkstoffs im Bereich des anspruchsvollen Wohnens aus. Seine in Menlo Park errichtete moderne Villa kann als Zusammensfassung seiner Erfahrungen und Kenntnisse bezeichnet werden.
ENGLISH TRANSLATION:
Concrete is malleable. Unfortunately, too little is often made of this property because it brings a broad range of design possibilities with it, and gives the house a unique character. Fu -Tung Cheng, owner of the Berkeley, California offices of Cheng Design, explores with prolonged success the possibilities of the material in the area of sophisticated living. It is built in Menlo Park, a modern villa that can be referred to as a summary of his experience and knowledge.