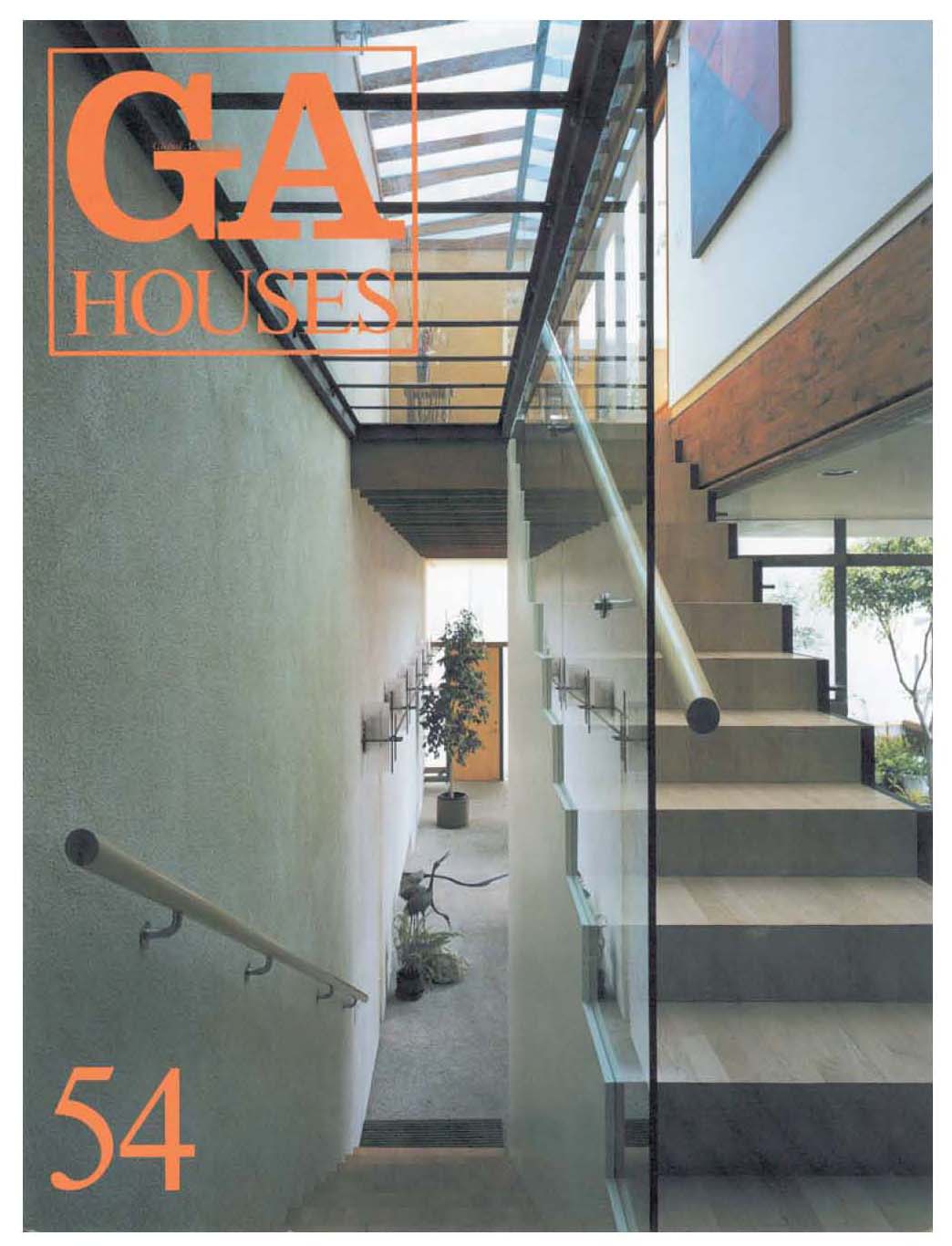 Trotter House
Moraga, California, U.S.A.
EXCERPT:

This 5,000-square-foot house is an expression of detail and a play with volume, space and light. The house consists of three wings, which form a sheltered courtyard. Two long rectangular wings contain the living and gathering quarters and a third wing is a small guest quarters. The entry sets the general theme of the house; a pivot door, concrete floors containing small objects cast within, and a skylight that casts a band of light on the curved wall extends through from the outside and separates the entry from the dining room. Outside, rain water filters through a stone-filled cage and down the wall itself.
Hogan Mayo House
Del Mar, California, U.S.A.
EXCERPT:
The flat stone at the rear entry fuses with a concrete cast block embedded with symbols from the I Ching. These two hexagrams represent "decrease" and "limitation," interpretations of coin tosses from the Book of Changes. Other symbols representing water, infinity and industry are implanted, sculpted, and embossed throughout the house. Aluminum automatic transmission valve covers, copper bar, ammonite fossils, gears, computer parts, water pump cams and natural polished stone can all be found. Finally, the main entry door handle was found by the owner at the local flea market—the Buddhist mantra of compassion and the American symbol of A-okay.