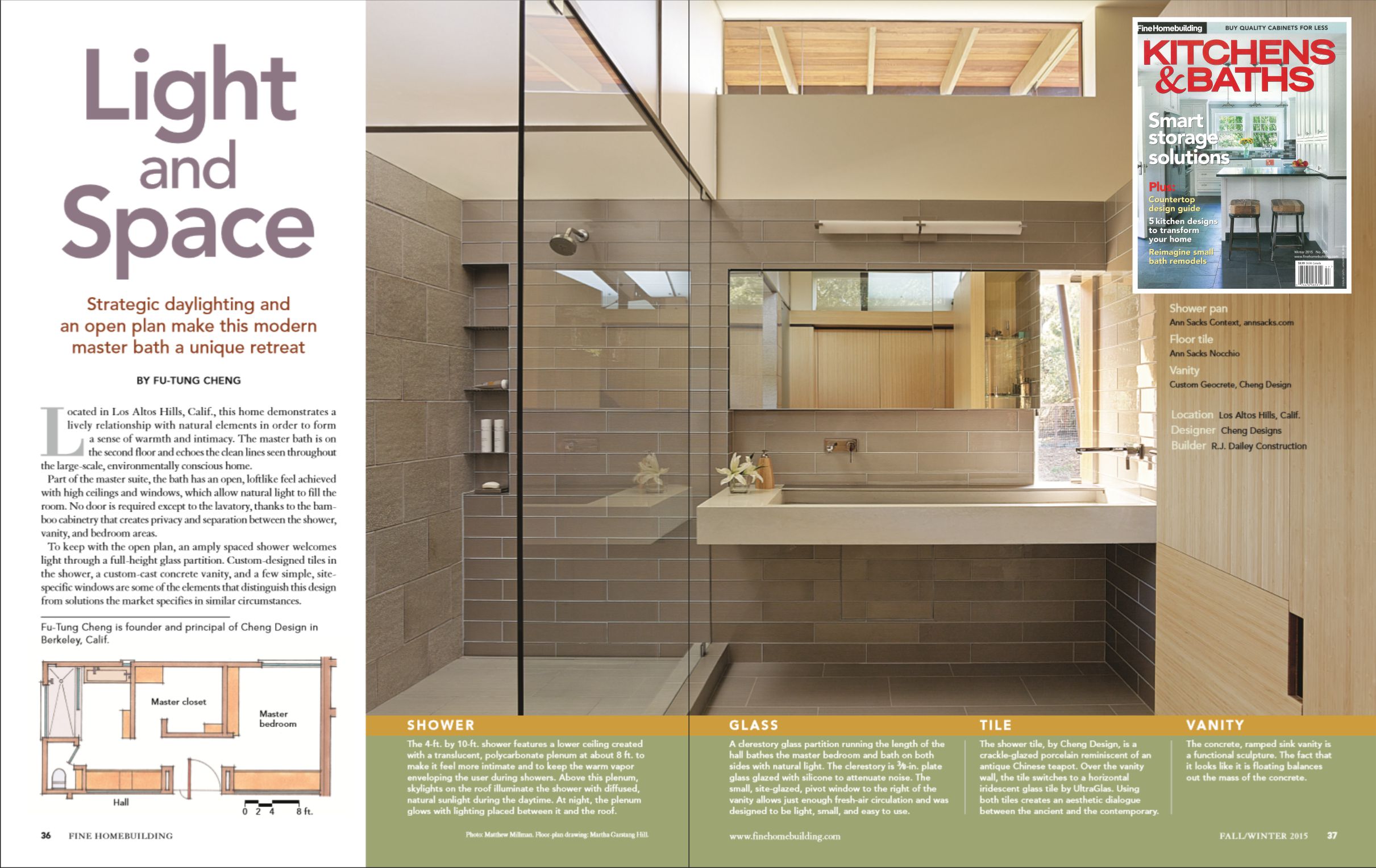 WINTER 2015
Light and Space: Strategic daylighting and an open plan make this modern master bath a unique retreat
by Fu-Tung Cheng
EXCERPT:
Located in Los Altos Hills, Calif., this home demonstrates a lively relationship with natural elements in order to form a sense of warmth and intimacy. The master bath is on the second floor and echoes the clean lines seen throughout the large-scale, environmentally conscious home.
Part of the master suite, the bath has an open, loftlike feel achieved with high ceilings and windows, which allow natural light to fill the room. No door is required except to the lavatory, thanks to the bamboo cabinetry that creates privacy and separation between the shower, vanity, and bedroom areas.
To keep with the open plan, an amply spaced shower welcomes light through a full-height glass partition. Custom-designed tiles in the shower, a custom-cast concrete vanity, and a few simple, site-specific windows are some of the elements that distinguish this design from solutions the market specifies in similar circumstances.